Old Town, St. Augustine looks just like an oil painting printed in a history book. So historic that it almost seems foreign to the native american. I was picking up Italian vibes from the cobblestone walkways to the brightly colored buildings and the greenery that draped from the balconies. They had beautiful sculpted fountains, even the legendary fountain of youth is located in this stunning city.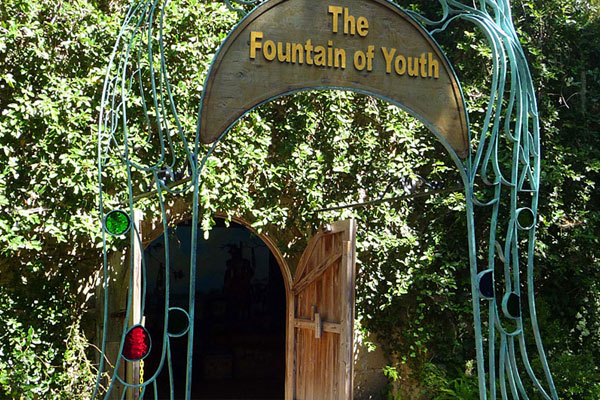 In Old Town, you can walk along the perfectly placed cobblestone walkways and visit shops full of knick knacks, local art and handmade products. They have various museums and tours you can take. There is fun for the whole family. They have the cutest bed and breakfasts there! 
They have your typical beach attractions like mini golf, zip-lining, lighthouse tours, helicopter rides and bike rentals. But you can swim with dolphins?? That's pretty cool! Also, did you know that manatees live in the water just under the famous "lion bridge" [which is also a beautiful attraction] just out in the wild?? How cool is that? I don't know about you but I've never seen a real manatee. I've only seen pictures but I think they're so CUTE. I mean awwwww sea cows!
There is also great night life, they have adorable bars and restaurants. There is this one restaurant that had the most precious patio that was in between two buildings and it had tons of greenery and had beautiful strung lights that draped down and it made me feel like I was in a movie or something. 
If you're looking to elope, St. Augustine is the place fro you! I know a couple who recently went down there just them two, stayed in a bed and breakfast and got married in the courtyard and had the most stunning pictures taken. Seriously, the scenery is amazing. They only payed like $600 for the whole thing too! That's a steal compared to the way weddings are priced now! They always have packages and deals going on. I think it's amazing.
You need to visit St. Augustine. It's 100% worth the trip!