As we fall deeper into adulthood, the holiday spirit isn't exactly the same. Hopefully the feelings of cheer will stay, but the attitude towards presents starts to shift. Christmas is a time to be generous and merry. The holiday's are always hard when you feel like you are shopping on a budget but you don't have to let being on a budget stop you from enjoying your holiday! Overspending can lead to regret once the Christmas trees come down and the credit card bills arrive and the average American spends more on Christmas than any other holiday.
Before you even begin planning your holiday, make a budget so you know how much you'll be spending.
Expenses to consider when making a Christmas budget:
Christmas cards and stamps
Grocery bills for Christmas dinner or side dishes for a potluck
Christmas cookie and gingerbread house supplies
Indoor and outdoor decorations
Extra energy costs for lighting your Christmas tree or outside lights
Packing and shipping Christmas gifts to out of state friends and family
Wrapping paper, tape, and other supplies
Housekeeping/babysitting for hosting or attending Christmas parties
Christmas party expenses
Donations for charity
Extra tips for your favorite waitress or hairdresser
Hostess gifts for attending a holiday party
Holiday family pictures
Clothes/holiday outfits for photos or parties
Don't Forget Christmas gifts on a budget for your:
Spouse
Kids
Extended family members
In-laws
Nieces, nephews, goddaughters, and godsons
Teachers
Bosses, coworkers, secretaries, etc.
Clients, employees, and people who refer business to you
When you're budgeting for Christmas, the costs can add up quickly. Not all of these expenses will apply to you, but it gives a few examples of costs you might not remember.
Here are some ideas to help you have an enjoyable Christmas on a budget.
1. Play a gift game. Many families now play games like dirty santa or the white elephant gift exchange, which means they only have to buy one gift for the adults in their family. Suggesting this can save so much money. Plus it's a fun way to spend time with family and friends.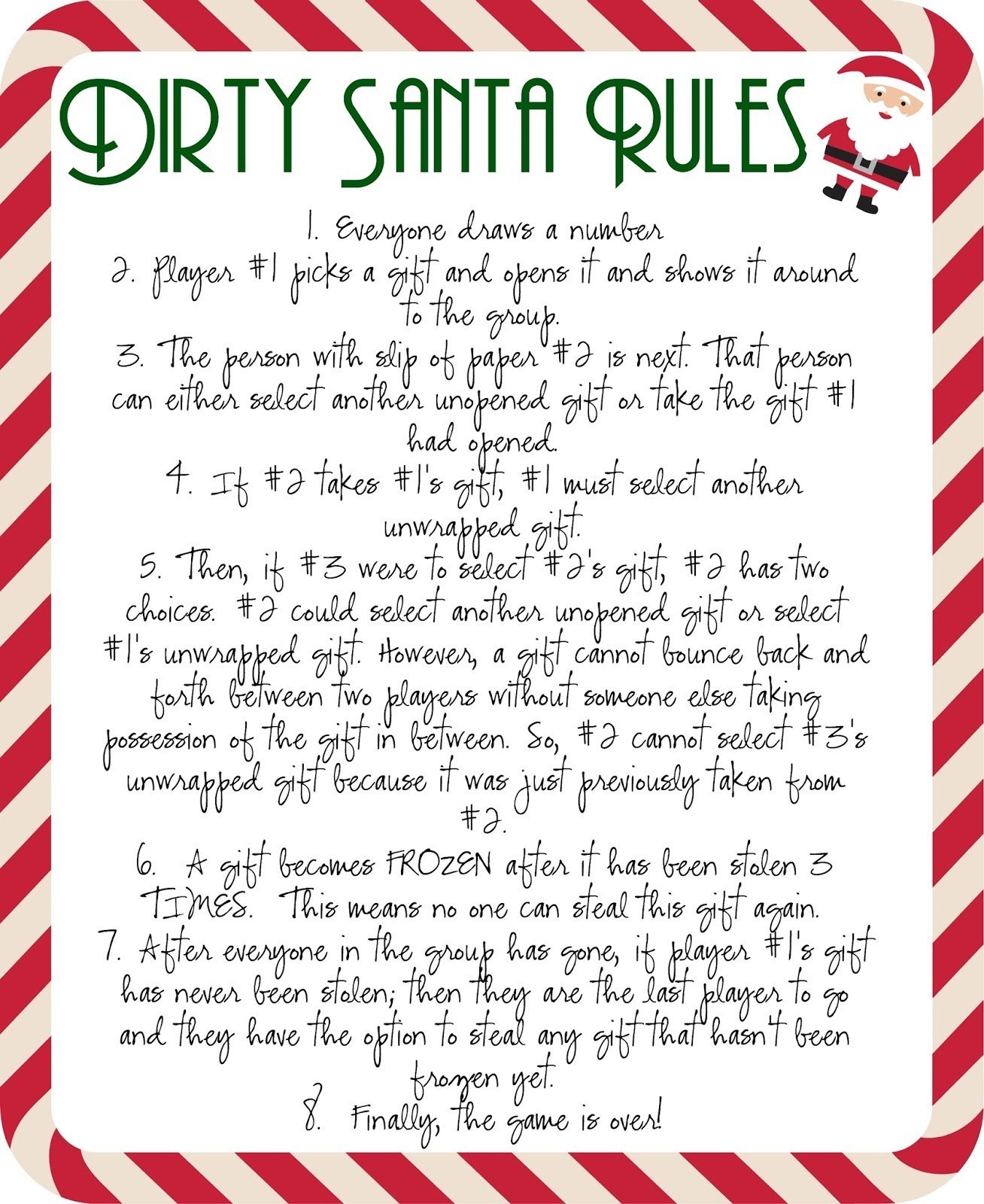 2. Stick to the four gift rule for your kids. Kids have so many toys these days. I know my little girl does. They can easily become overwhelmed, especially when the time comes to clean the playroom to make room for new toys. The four gift rule says that you can buy your kids something they want, something they need, something to wear, and something to read. This is hard for me because I want to give her so much stuff but these four presents should be more than enough.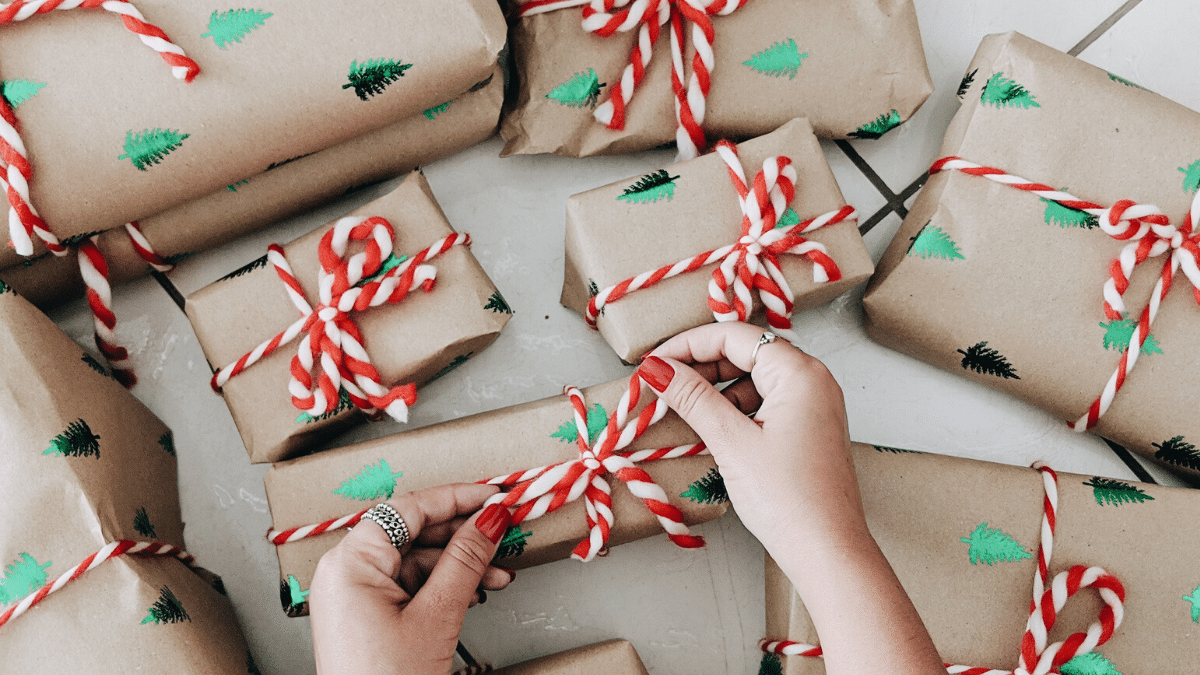 3. Thoughtful Christmas gifts are better than expensive ones. Thoughtful Christmas gifts are great for teachers, co-workers, and neighbors. If you're a crafty person, take a shot at some homemade gifts. A nice letter and a $5 Starbucks gift card can also go a long way. Teachers love gifts that are from the heart – a thank you note from your child would go much further than another coffee mug or candle.
4. Have a potluck. Even if you love hosting Christmas dinner, you don't have to pay for the entire meal. Ask your guests to bring a dish. My friends do this every year and it's our favorite thing. everyone feels like they can contribute!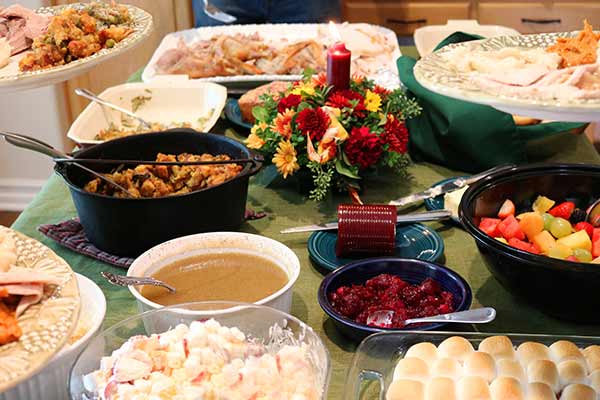 5. Use coupons and shop at discount stores. T.J. Maxx and Marshalls are ideal stores for you to shop for gifts. They have amazing name brands at affordable prices. You can also use coupons when shopping online.
6. Save on wrapping. I love wrapping Christmas gifts more than anything, but wrapping paper, bows, and ribbon add up quickly. I shop at the dollar store for all my wrapping needs, where you can get more than enough paper for just a few bucks. Another fun thing you can do that different is saving cartoons from the Sunday paper to wrap gifts. Yes, your gifts won't look as beautiful under the tree, but it's better than spending $20 on something that will end up in the trash! And I think it's kind of cute with a little bit of twine string!
These are just a few of the ones that I feel like are helpful! Especially the one about having the holiday games!It's something my family and I typically do every year. Although this year might be a little different with Covid. Smaller get togethers. Less stuff to buy. It may be a blessing is disguise. Amazon also has a lot of great gift options for the family and friends and you can even ship it directly to them! No need for wrapping either!
How are your holiday's looking this year? Let me know in the comments below!
with love,
c.p