When I was younger my mother read a book to me that was called Santa Paws. It was a short novel but it was a very sweet story about a homeless puppy that performs miraculous rescues and other brave acts and earns the name Santa Paws, and a new family to love. That's not what my blog post is about but I just thought it was very sweet and I think about that often when I think about getting gifts for my animals.
I have a cat, a dog and four ferrets. Yes, four ferrets. I don't really talk about my pets much but I adore them so much and I believe that they deserve a good Christmas too. I'm going to separate today's blog by dog, cat and small animals. If you have a bird or a tortoise I'm sorry in advance but I won't be covering those today.
Gift Guides for Pups
I have a big dog.. Like 100 lbs big. We got hime from a friend of a friend that was fostering him. He's a lab mix and the sweetest big lap dog you'll ever meet. He loves rope toys, bones and chewing up he's dog beds just to sleep on the floor.
Like I mentioned before, I have a big pup who loves to chew on bones and this is his absolute favorite. Santa paws knows that you can't go wrong with treats and bones of various sizes. You can find these on chewy.com and they usually have major deals on treats and bones!
Yep, pet pajamas. Do you want your pup to feel like apart of the family? Do you and your family do matching pajamas every year or one every blue Christmas? Then get your pup some matching Christmas Pjs! They have these at Target, Walmart and most other places that you get your matching family attire. Limited to certain styles but sizes can go from XS to XL so everyone has a chance to match! You can even fit the xs on your cat if you're lucky.
Christmas themed pup toys are my absolute favorite and you can find them most anywhere. Just go into you local PetCo or PetSmart and they're probably in the main isle. They also have pre-made gift sets for dogs too in PetCo which wouldn't be a terrible idea either! They won't really know the difference. Which leads me to my next gift idea!
Bark Box Monthly Subscription Box
If you have had your dog you have probably heard of a Bark Box before. If you're new to the game you probably still have heard of a Bark Box before but incase you haven't Bark Box is a monthly themed subscription box for dogs that is created for your pet and is full of treats, toys and sometimes clothes. It's a cute little way to show your appreciation for your pet! Not to mention that time year the Christmas Theme is Home Alone.. How CUTE!
Gift Guides for Cats
I have a cute one year old fluffy black cat. He is super loving and cuddly which in my opinion is quite weird for a cat. He's normal in the sense that he loves treats and catnip and scratching things and boxes. Cats can be kind of different to buy for because they sometimes don't appear to be interested in much.
It takes a lot to peek a cats interest. Most cats when they are feeling playful love interactive toys. This particular one looks very similar to one that a baby uses. Kohls has a whole line of interactive toys for cats and I thought this one was pretty cute. Any toy the jingles, moves or lights up a little opens up a cats natural instinct to play with it like a small animal that it may be hunting.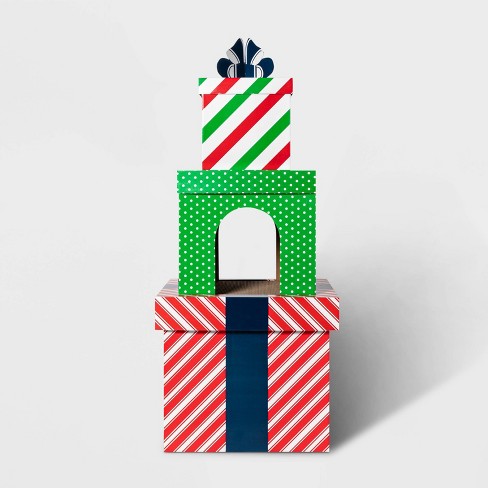 Double Decker Theater Cat Scratcher
Theres no doubt that cats love boxes. You could probably make this yourself at home with your own boxes you already have or left over boxes. But I thought it was pretty cool that they had these pre-decorated at Target!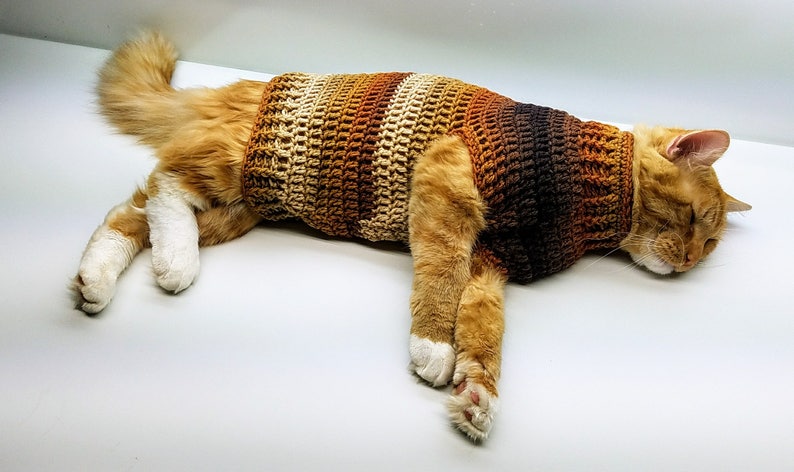 Etsy is the perfect place for any handmade or customized pet attire. The cat may not appreciate the sweater as much as we appreciate them in the sweater but it's still worth a shot to try! Most pet sweaters are universal to cats and dogs as long as you get the right size!
Yep, you guessed it! Just like there is a Bark Box for pups there is a Meow Box for kitties! Show your favorite feline some love by ordering it a special box that is full of treats and toys and yes.. A BOX.
Gift Guides for Small Animals
Small animals can vary a lot. I have four ferrets so their practically like cats with smaller slender bodies. They love interactive toys such as the ball toys, tunnels and anything with treats inside. I'm going to try to share some that are friendly to not only ferrets but other small pets such as hamsters, gerbils and guinea pigs.
Drop some kibble into the top container, replace the cap, and watch as the pellets make their way down into the six tunnels where your small pet will keep busy looking for the food. Bonus: The level of kibble released can be adjusted. This could also be used for cats! The cheapest I found this was on amazon!
You can make a ball pit at home with any old container and plastic balls from the toy store. My ferrets love this pop n play ball pit included with tubes. You can even buy just the square and connect the two for more spare for multiple pets. This is recommended for the bigger small pets like a ferret or guinea big. But maybe something of a smaller scale for hamsters and/or mice.
Oxbow Play Table Small Animal Toy
This is a cute little interactive tabletop toy for small animals like rabbits and rats and anything that loves to chew. Very pretty and simple and perfect for any small pet!
Were any of these gifts helpful? I hope your pets have a PAW-some Holiday! They deserve just as much love and gifts as anyone else! Happy Blogmas day 9! Plenty more to come from this!
with love,
c.p